Gratis verzending v.a. €30,-

1-3 dagen levertijd

14 dagen bedenktijd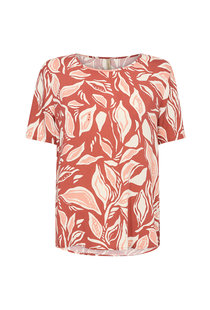 Welcome to the Shirts and Tops Sale category at Jeans Brothers! Here you can find a variety of discounted shirts and tops from top brands such as Soya Concept, Typicall Jill, and more. Our sale category features different styles and designs to meet you
Welcome to the Shirts and Tops Sale category at Jeans Brothers! Here you can find a variety of discounted shirts and tops from top brands such as Soya Concept, Typicall Jill, and more.
Our sale category features different styles and designs to meet your needs, from casual and comfortable t-shirts to elegant and dressy blouses. We offer shirts and tops in different cuts, colors, and materials, so you can find the perfect piece that fits your style and body type. And with discounts of up to 50%, you can now score a great deal on high-quality shirts and tops.
At Jeans Brothers, we believe that fashion should be accessible to everyone. That's why we offer discounted prices on our high-quality shirts and tops from popular brands. We understand that shirts and tops are an essential item in any woman's wardrobe, and should not break the bank.
All of our sale shirts and tops are just as stylish and functional as our regular-priced items, so you can expect the same level of quality and craftsmanship. And with free shipping in the Netherlands for orders above €30, it's never been easier to update your wardrobe with our discounted shirts and tops.
So why wait? Check out our Shirts and Tops Sale category now and discover amazing deals on the latest fashion trends. With easy returns and exchanges, you can shop with confidence and find the perfect shirt or top for your style and budget.