Gratis verzending v.a. €30,-

1-3 dagen levertijd

14 dagen bedenktijd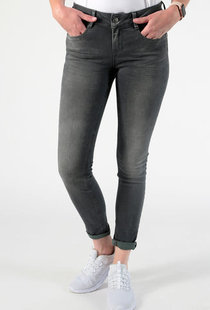 M.O.D is the abbreviation for Miracle of Denim. M.O.D is a jeans brand for both men and women. Because of the high quality of the trousers, this brand is very popular among the regular customers of the Jeans Brothers.
M.O.D JEANS is a well-established brand that specializes in creating stylish and comfortable jeans for women. Their collection features a wide range of styles, including skinny, straight, and bootcut fits, as well as a variety of colors and washes to choose from. On the Jeans Brothers website, customers can find a range of M.O.D JEANS options and enjoy a discount of -20€ on the second pair.
One of the key features of M.O.D JEANS is their focus on high-quality materials and manufacturing processes. All of their jeans are made from premium denim, ensuring that they are durable, comfortable, and long-lasting. In addition, their manufacturing process is designed to be eco-friendly, making them a great choice for customers who are looking to make more sustainable fashion choices.
Customers who purchase M.O.D JEANS on Jeans Brothers can take advantage of a range of discounts and promotions, including a discount of -20€ on the second pair of jeans. They can also enjoy free shipping in the Netherlands for orders above €30, as well as easy returns and exchanges if they are not satisfied with their purchase.
Whether you're looking for a classic pair of jeans or something more modern, M.O.D JEANS has a range of styles and fits to choose from. With a focus on sustainability and high-quality materials, their jeans are a great choice for anyone who is looking for stylish and comfortable clothing that they can feel good about wearing.