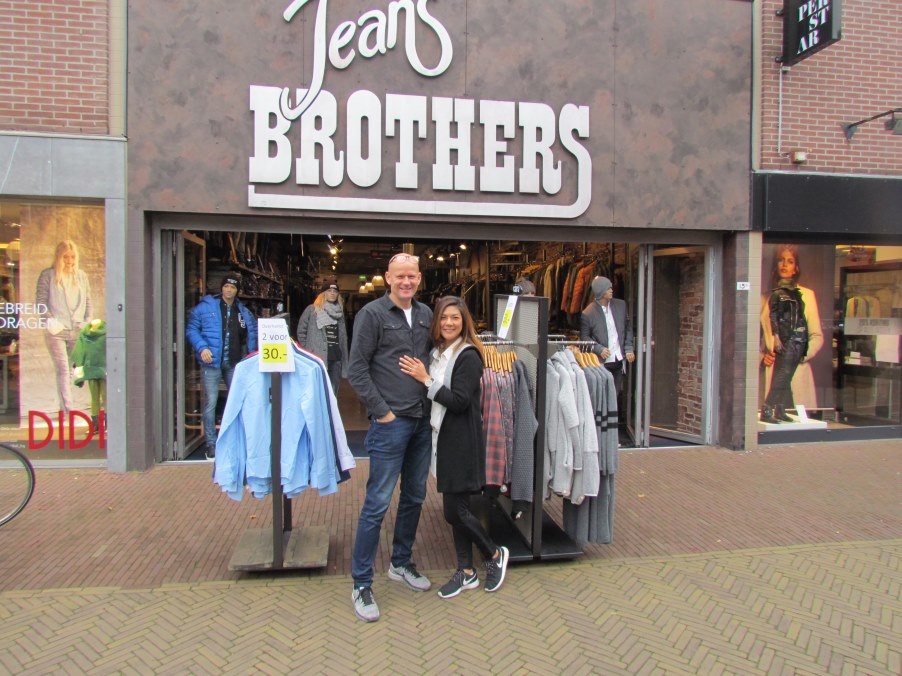 Jeans Brothers was founded by two brothers, Lucien and Edwin Boogaerts in 1990. The first branch was opened in Enschede on the Boulevard and was an insane success. After running a clothing store for several years, the brothers wanted more. They started a jeans factory in Thailand, producing CLEP Jeans, among other things. This too was a great success, until in 2011 the factory flooded and the brothers returned to the Netherlands, where they focused on the Jeans Brothers store. Jeans Brothers is a true family business.
Now the Jeans Brothers team concentrates on the two stores in Winterswijk and Eibergen as well as the web shop where they exercise their passion and love for the business. The team wants everyone leaving the store with a smile. They also want to put a smile on the faces of the people at home, by delivering the latest fashion to them at breakneck speed.
Every season, the Jeans Brothers team works together to make sure that the latest fashion trends are hanging in the store, so that we can provide you with the best quality and latest fashion.   
Mission
Our mission is to provide everyone from the Netherlands, Germany and Belgium with suitable jeans, stylish outfits, casual, practical and according to the trends. All this combined with good quality, affordable prices, good service and a smile.
Vision
Our dream is to provide everyone in Europe with suitable jeans and outerwear by offering our assortment both physically and online. We do this by improving our website and expanding our assortment with various brands. Plus we make sure we have all sizes and lengths in our arsenal so that there is something nice and fitting for everyone.
THE ART OF DENIM.
TEAM JEANS BROTHERS