Gratis verzending v.a. €30,-

1-3 dagen levertijd

14 dagen bedenktijd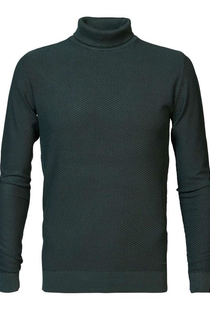 WHAT YOU SHOULD KNOW ABOUT THE PETROL BRAND
Petrol fashion is a new men's fashion brand that has created a furor in the fashion industry. The brand was founded by two fathers who wanted to create a fashion brand that would offer men looks that are both stylish and comfortable. The Petrol fashion line includes jeans, pants, polos, jackets, and more. The brand has quickly become a favorite among men who appreciate quality fashion. When shopping for menswear, Petrol should be your go-to choice. The brand offers Looks for every occasion, whether you're heading to the office or out on the town. At Petrol, you will find the perfect outfit for any occasion.
THE HISTORY OF MEN'S FASHION :
Men's fashion has come a long way from what it was a few generations ago. Today, men have more options than ever before when it comes to shopping for clothes and choosing looks. However, fashion for men did not always have such a wide selection. In the early days of fashion, men's clothing was much simpler and uncomplicated. Pants and shirts were the basic items in men's wardrobes and there was not much room for experimentation. Fathers often passed their clothes on to their sons, who then wore them until they were too small or worn out.
Over time, men's fashion has become more complex and stylish. Jeans and polo shirts are now common items in a man's wardrobe, and there are many different ways to style them.Jackets and ties are also popular fashion items for men, and there are endless possibilities when it comes to choosing the perfect outfit. With so many options available, fashion for men has never been more exciting.
Order easily at Jeans Brothers
Placing an order at Jeans Brothers is easy and quick. Choose from our range of PETROL jeans for men and you will have your order delivered within 1 to 3 days. When you spend € 30,- or more the shipping costs are always free. Rather come and try them on first? You are welcome in one of our physical stores in Winterswijk or Eibergen. Directly a question about 1 of our PETROL products? Please feel free to contact us!